Employee Onboarding
– The Ultimate Guide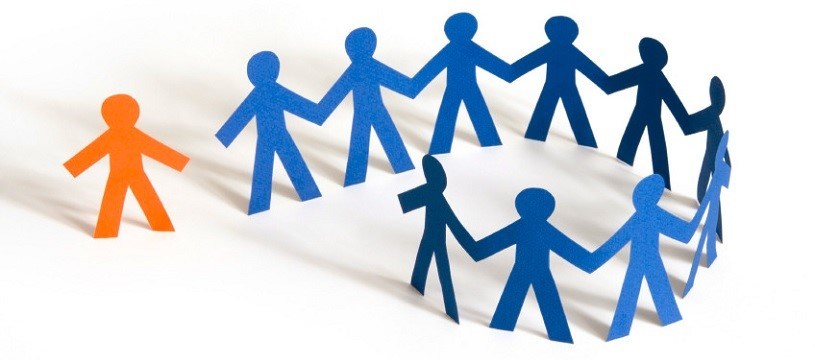 In This Resource Guide:
What is Employee Onboarding
Why is it so Important
Benefits of Having a Successful Onboarding Process
7 Steps to Successfully Onboarding Your New Hires
Brief Example of a Successful Onboarding Process
Gaining Feedback from Your Onboarding Process
Statistics That Demonstrate How Important Onboarding Is
Additional Tips for Success
Staff Onboarding Infographic
---
What is Employee Onboarding?
Employee onboarding is essentially the process of bringing a new hire into your company and setting them up for success. This process begins before your new employee even steps foot into your office, and typically does not end until at least a few months into the new job. From welcoming them into the office, to training them and gaining feedback, there are many steps to onboarding and each step is equally important.
"Bringing a new employee on board can be the start of a rewarding relationship
or the beginning of a missed opportunity."
– Daniel Pink
Why is it so Important?
The way you go about onboarding your new hire sets a vital impression of your company – it's worth making it a positive experience. In a recent study conducted by Bamboo HR, out of 1,000 respondents, 31% of new employees quit their job within the first six months. A bad onboarding process can result in losing a great employee because they were not given the proper guidance, training and support to boost their chances of success in their new role.
22% of staff turnover occurs in the first 45 days of employment.
Click To Tweet
Consider the time and expense you have incurred on recruitment even before a new employee's first payslip is banked. To dramatically ensure this investment pays off, it's crucial you provide your new hires with a great onboarding experience to get them on the right track for success.



7 Steps to Successfully Onboarding Your New Hires:
Create a Repeatable Process

The onboarding process leaves a key first impression on a new hire's experience with your company. Make it memorable for the right reasons. If you take the time to create a detailed plan for every step of the process, you are more likely to stay on track. Having this plan will also ensure that your new employee is not only properly welcomed to their job, but to the company as a whole. Create this process and use it consistently with every new hire. Make sure you cover everything in this process that your new employee will need to be successful.

Use a Multimodal Approach

Rather than having your new hire sit at a desk with stacks of information and papers to read through, use a variety of methods to make this process more engaging. You do not want them to lose interest in their new position. Instead, make them eager to start working and be a part of your company by including management presentations, in-person talks, online learning and even lunches with the CEO or senior executive team members.

Seek and Incorporate Feedback

Gaining insights from your new hires along key milestones in their journey is very important. You are the one who planned out the onboarding process, however, they are the ones who went through it and experienced it. Ask them for their feedback. This is an important step because based on their responses, you can change up the process as needed to make it the best that it can be. Also consider multi-phased feedback – sent at month 1, month 3 and month 12 of tenure – as a truly effective onboarding process goes well beyond the employee's first week in their role.

Provide a Realistic Idea of the Job

Provide your new hire with an accurate depiction of what their job responsibilities and future opportunities to grow will be like. Make sure they know what they are signing up for, and what they need to do to be successful in this new position. Over-selling the role and giving them an unrealistic view may leave them feeling let down, and in turn, could lead you to losing a talented employee prematurely.

Set a Comfortable Pace

Do not attempt to rush your new hire through the onboarding process within their first week. This may backfire in the end. Instead, recognise that people learn at difference paces, and give them the proper amount of time to adjust and fully become a part of your company. Schedule regular training sessions on different topics months out from the employee's commencement date, increasing in complexity as their knowledge of their role and your organisation increases.

Explain the Jargon and Culture

Your company has its own tone, language, and culture. You must explain all of this to your new hire before throwing them into the mix or else you may leave them feeling like an outsider. By giving them insights and some background behind your company culture and idiosyncrasies, they can more easily fit in with the team.

Get Involved

For many workers, the relationship or comfort level they have with their manager is a key factor in determining how long they will stick around at a company. Because managers play such an important role in the onboarding process, it is important to get involved and take the time to form that relationship with your new hire.

Brief Overview of a Successful Onboarding Process
Below is a brief overview of tasks that should typically be done during each step of the onboarding process:
Before the First Day:
Prepare the relevant paperwork and information for your new hire prior to their first day
Discuss roles, projects, and responsibilities with the new hire's supervisor to ensure that the start of their new job goes smoothly
Set up the new hire's work station and make sure they have access to all of the resources they will need for the job
If necessary, create the accounts and logins that are required by the new employee
Upload a copy of their job description so they know what to expect going into this position
First Day:
Welcome them! Make them a top priority for the day
Show them around the office, point out where all of the common areas are
Clearly explain what your expectations are as well as give them an overview of what they should expect
Assign them a mentor. Since they are new to the company, placing them with someone who is experienced will help them catch on to their tasks quicker as well as the company culture
Schedule meetings for training sessions throughout the week
First Week:
After giving them some time to adjust and become more comfortable in the office, assign their first project. Be sure to clearly explain what they need to do and offer help along the way
Go over the specifics for their job
Discuss future projects and give them a lay out of what the next month will look like
Plan a meeting time with the new hire and HR to ensure all paperwork is completed and correct
Schedule additional meetings for further training
Send them a survey that asks about their first week on the job and their experience during the recruitment process. This will help you gain insights about the beginning stages of your onboarding process.
First Month:
Plan check-in meetings to monitor progress and address any issues or concerns that the new employee may have
Discuss long-term goals for the new hire as well as long-term goals for the company
Encourage them to interact both in and out of the office with the team. Relationship building is important to successfully work together as a team
Send them an onboarding survey that discusses the process thus far. The feedback from this survey is crucial to see what parts of your process are working, and what parts need improvement.
End of Month Three:
Conduct a 90 day review. Many firms have a probation period review scheduled at the 3 month stage. Use the opportunity to get feedback from the employee of their experience to date, and provide clear guidance on what they need to be doing more or less of in order to succeed in their role.
The cost of losing an employee in the first year is often at least three times their salary.
Click To Tweet

Gaining Feedback about Your Onboarding Process
Asking your new hire about their onboarding experience is a very important step in the process. If you don't follow up and ask for feedback, you will never know if changes need to be made, which leads to potentially losing great employees in the future.
As mentioned above, you are the one who implemented the process, however, they are the ones who experienced it.
Staff Onboarding Surveys are utilised by organisations to gain insights from new hires, or internal transfers who have taken on a new role. These surveys cover a range of topics such as the interview and recruitment process, initial induction, quality of training, and their overall impression of the company.
Gaining insights from your new employee through the Onboarding Survey can be beneficial in a number of ways. They can suggest areas of your process that need improvement and they can tell you which parts were most/least important to them during their onboarding experience.
Some companies like to send an onboarding survey early on in the process (i.e. during the first week) while others prefer to wait until a month or two into the new job. By sending it early on, you are gaining insights right off the bat. However, by sending it later in the process, you may gain more reliable responses, because the new hire might feel more comfortable with giving their honest feedback. There is no right or wrong answer regarding when to send out an onboarding survey, it's ultimately just important that you send one. Multi-phased surveys sent at months 1, 3 and 12 are a great way to ensure you cover all bases.

Statistics That Demonstrate How Important it is to have a Great Onboarding Process
1 in 3 of your new employees will actively start to look for a new job within the first six months of tenure.
4% of new employees leave a job after a disastrous first day.
Twenty years ago, 16% of people stayed in a job for less than 2 years. That number has now jumped to 51%.
69% of employees are more likely to stay with the company for at least 3 years after a great onboarding experience.
Overall, organisations with a strong onboarding program will improve their new hire retention by 82% Vs organisations with a poor onboarding program.
A solid onboarding experience can enhance employee performance by up to 11.3%.
22% of employee turnover happens in the first 45 days of employment.
In a study conducted by Futurestep, 98% of respondents stated that they see onboarding as an important factor in retention. Only 69% of executives said they formally onboard all employees.
Organisations with a strong onboarding program have an average of twice the revenue growth and profit margin Vs organisations with a poor onboarding program.

Additional Tips for Creating a Successful Onboarding Process
Ask your current staff about their previous onboarding experiences, the good and the bad. This is a great way to gain knowledge about the onboarding process and what you should and shouldn't do during yours. Listen to your staff and take their stories into consideration to make your process the best it can be.
Never make your onboarding process permanent. As your organisation experiences change, your onboarding process will need to change too. Make sure to keep your process updated and fitting to where your company is at.
Do not rush this experience, it's an ongoing process. Onboarding sets your employee up for success. You need to continue onboarding your new hire until you can see that they are comfortable with their role and can work to their full potential.

Employee Onboarding Infographic:


Further Resources:
Webinar: Onboarding Surveys –
How to Create a First Class 3-Phase Staff Onboarding Feedback Process.  This free online video covers best practices for creating a first class staff onboarding feedback system, including the 3 key stages your new hires go through, a sample of the key questions to focus on within each stage, and the best approach for incorporating Manager feedback.
Click here for Instant Access: http://peoplepulse.com/webinars/onboarding-surveys/
A/NZ Staff Onboarding Practices Report –
The report is based on a survey completed by 350 HR Experts from across the A/NZ region, and provides valuable insights into their onboarding practices such as: when they start onboarding; for how long; the types of systems in place; what's working well … and not so well!
View here: http://peoplepulse.com/solutions/staff-onboarding-surveys/hren/

PeoplePulse: Staff Onboarding Surveys – our solution to help you measure the impact and success of your staff's recruitment, induction and onboarding experience:
http://peoplepulse.com/solutions/staff-onboarding-surveys/

Get a Live Demo:
Get a free live demonstration of our Employee Onboarding Survey solution, tailored to your organisation's needs. Simply complete the form below to arrange your demonstration:
Article Sources:
6 Checklists to Perfect your New Employee Onboarding Process, Process Street
The Benefits and Components of Successful Onboarding, InfoPro Learning
First Impressions Matter- Why is Employee Onboarding So Important, Flare
New Employee Orientation & Onboarding, MIT
A Step by Step Checklist for Effective Employee Onboarding, Growth Everywhere