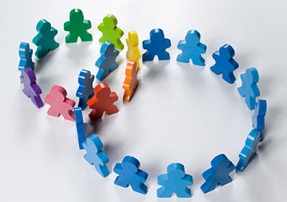 Do Engagement Surveys in your organisation meet with yawns and complacence?
Do you create space in your leadership planning schedules to work through your survey results with a view to making impactful changes?
Or is your annual Engagement Survey just ticking an HR To-Do box?
Whilst an excellent starting point, an Engagement Survey on its own is NOT an engagement strategy. In order to make an impact, the data from the survey must be translated into key messages or actions – in a timely manner – which can then drive meaningful change and outcomes for your organisation.  An employee that feels heard – whose ideas and opinions can promote change in your organisation – is most certainly a more engaged employee.
So how can this be done simply and quickly to drive engagement and sustained performance?  Here are 6 tips from the Employerbility team –
1.  DO SOMETHING WITH THE RESULTS!
We often see clients drown in survey data struggling to identify key messages or the 'people story' being conveyed.  Whilst there are always many actions or areas for development that are raised in a survey – start by selecting 3 key areas of focus that line up with your business strategy and communicate these as soon as possible to your people so they can feel confident that positive changes are being made as a response to the survey results.
2.  ENROL YOUR PEOPLE MANAGERS IN THE RESULTS
Too often we see the results of engagement surveys hidden in HR divisions or confined to senior leadership conversations. Holding short workshops to share key insights with your people managers – who can then share the results with their teams – is empowering for every employee; survey transparency can not only drive organic change but give everyone the opportunity to identify possible solutions moving forward.
3.  GIVE MANAGERS ACCESS TO DETAIL
Where possible provide people managers with access to the detail of their teams' results. Survey solutions like 'People Pulse' allow you to lock down and provide access to relevant team data whilst maintaining confidentiality. This will allow them the opportunity to implement tailored solutions and be held accountable for the results.
4.  CREATE AN ENGAGEMENT ACTION PLAN
Encourage your people managers to design an 'Engagement Action Plan' in response to development areas identified and connect quarterly as a leadership group to review results and identify areas of focus.  Hold your managers accountable for actioning their plan and publicly recognize managers who show leadership and proactivity in this area.
5.   ACTION SOME QUICK WINS
Find a few Quick Win opportunities and take action; i.e. small, low or no cost actions that can be implemented in a short time frame. Implementing a few of these within a month of releasing survey results will reinforce to your people that the organisation has heard what is being said and something is being done about it. Importantly, communicate the changes that will require more time and development – commit to a time-line to action these changes and share milestone updates along the way.
6.   SUMMARISE AND SHARE.
When asked for an opinion, we often like to know how others feel about an issue. As part of the survey review, compile a one page summary that highlights key findings and areas for focus over the coming year. Share the summary with your employees including your action plan around the changes. Be sure to share the negative feedback as well – again, your transparency will reinforce your leadership team's willingness to listen and respond.
Investing in an engagement survey is a crucial step to driving engagement and performance outcomes in your organisation. Bringing survey results to life with everyone in the organization will help drive change and returns that ultimately were intended as a function of doing the survey in the first place.